VETA SUITE is a Spacious Suite Comprising 1 bedroom, and a living/dining room.
The VETA Suite have an array of modern amenities to facilitate a luxurious stay for the guests. Each room has a separate work desk for guests to work making them feel at ease.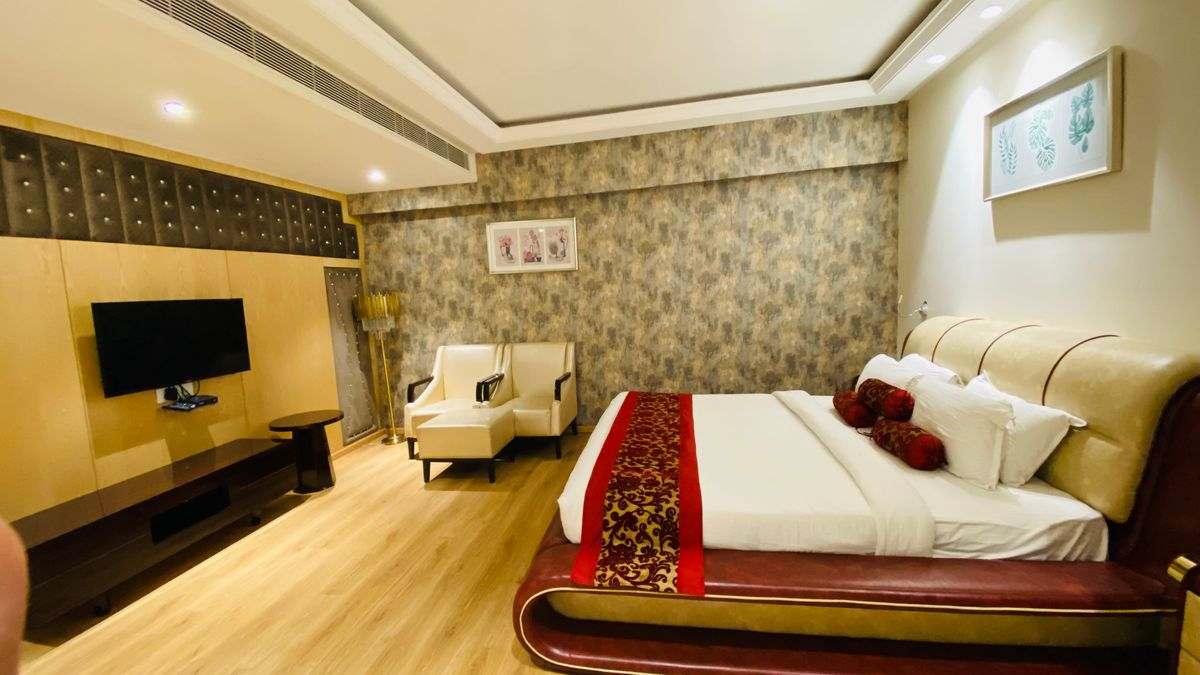 WONDERFUL HOTEL ROOM IN THE LAND OF KURUKSHETRA.
These sophisticated Suites are designed beautifully with bathtubs.